Nipple tassels are cute or sexy decorations for your nips. The fancy nipples decs we stock are self-adhesive, meaning they are pre-glued and stick on by themselves. This makes them super-easy to use if you want to add a bit of va-va-voom for a special night out – or in…
Getting the size of nipple tassels right
Most nipple tassels are one-size-fits-all. Your nipples and areolas may be slightly bigger or smaller than the nipple cover, but this shouldn't pose too much of a problem.
If you want as perfect a fit as possible, make sure to look at the technical info tab below the product description. The diameter of the tassel/cover/pastie can be found there.

There are two main types; nipple covers with hanging tassels for twirling and pasties without tassels. 
This is down to personal preference and what your plans are. If you're planning a sexy strip, you might like to wear tassels for a playful feel and having a go at the twirling technique!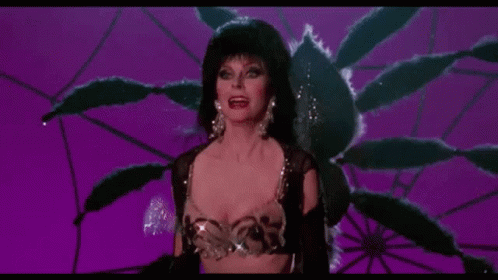 How to twirl?
Twirling nipple tassles is meant to be easier than it looks - just a case of bending your knees and bouncing up and down rhythmically. Or just shimmy! Which works best, and most comforatably for you will depend on the size of your boobs, so give both techniques a practice to see which one works for you.
The most important apect is to have fun and keep smouldering eye-contact with your partner...
If it's an undress-me-later surprise, you might feel more comfortable with tassel-free pasties under your bra or top.
How to attach nipple tassels
Your skin needs to be clean, dry, and free from any oil or moisturisers. Having greasy skin will make the nipple covers slide off - or fling off mid-twirl!
All our nipple covers are already self-adeshive, but this will start to become less effective after a while - no worries because Toupe tape or eyelash glue will give then extra stickiness on repeat outings.
We love the glamourous nipple rhinestone jewels from Bijoux Indiscrets. These are also stick-on, and super-easy to wear. It feels saucy to wear the glittery nipple jewellery under a bra for a cheeky unwrap after an evening out. Or, if you are feeling daring, wearing them under a see-through top is just delicious for date night...
Pro Tip: Don't scrunch up the nipple jewellery after use as this renders them unusable. Instead, peel off carefully and place back on the backing sheet inside the packaging.
Again, a bit of eyelash glue will help stick them back onto your gorgeous nipples.